Polyethylene – HDPE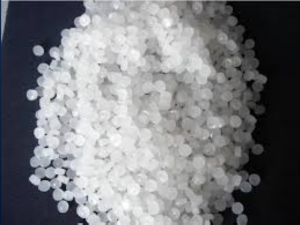 High Density Polyethylene
Density Range: 941 to 965 kg/m3
Common uses: bottle caps, milk jugs, grocery bags, shampoo bottles, yogurt tubs, detergent bottles, hard hats, backpack frames, hula hoops, packaging and manufacturing products.
HDPE Grades
Film: EX5, 7000 F, HCH 5110
Blow Molding: BL3
Injection: HI0500, I3, I4
Pipe: EX3
Polyethylene- MDPE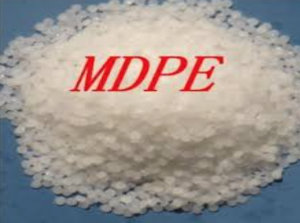 Medium Density Polyethylene
Density Range: 926-940 kg/m3
Common uses: Film extrusion, Blending partner, (Refuse) bags, T-shirt bags, Cover hoods.
Features:
Good drop resistant and shock resistant.
Less sensitive and higher stress-cracking resistant than HDPE
MDPE Grade:
Polyethylene- LDPE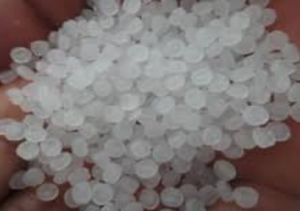 Low Density Polyethylene
Density Range: 912–935 kg/m3

Common uses: plastic film and shrink wrap, produce bags, grocery bags, trash can liners, dry cleaning bags, bread bags, squeeze bottles and food storage

LDPE Grades:
Film: 2420D, 2420F, 2420H, LTL 2130, 2047
Lamination: LTM 2119X
Features
less rigid and more transparent than HDPE

very strong and highly resistant to breakdown


good choice for use with food and beverages, making sturdy, versatile and impact-resistant reusable products
Polyethylene- LLDPE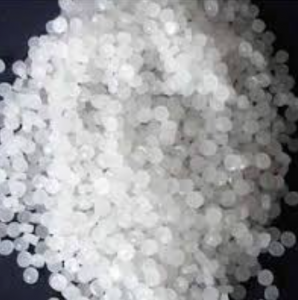 Linear Low Density Polyethylene
Density Range: 910-935 kg/m3
Common Uses: Film applications such as food and non-food packaging, shrink/stretch film and non- packaging uses.
Features
Higher tensile strength and higher impact and puncture resistant than the LDPE
LLDPE Grades
Film: LL0209 AA, LL0209KJ
Polyethylene Terephthalate (PET)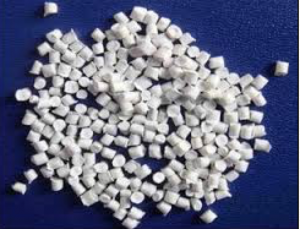 Density Range: 1.38-1.40 kg/m3
Common uses: Mineral-water bottles, Soft-drinks bottles, Rigid cosmetic jars, Microwavable containers, and corrosion-resisting plastics, Transparent films
Features
Transparent, wear-resisting

with high strength and smooth finish
PET Grade
Bottle: BG 781, BG 821
Polypropylene (PP)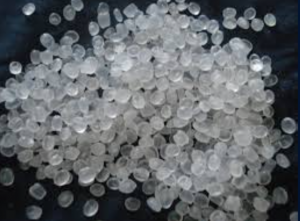 Density Range: 890-915 kg/m3
Common uses: Automotive Applications, Household Goods, Film, Containers, Packaging, Electrical/Electronic Applications, Industrial Applications, General Purpose
PP Grades
Film: HP 525 J
Injection: EP 552R, EP440L, HP500J, T30G
Raffia: HP552R, HP550J, P-SF- 060, P-YI250, RG1102XK, RG1102XL, RG1101S, Z30S, Z30G, C30S, Z69S
Features
Non-toxic, tasteless, density, strength, stiffness, hardness and heat resistance better than LDPE
Polyvinyl Chloride (PVC)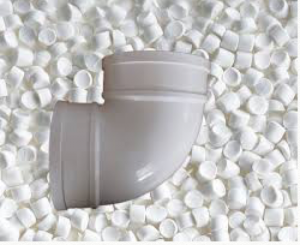 Density Range: 1.05-1.48 kg/m3
Common uses: Pipes, Doors, Windows, Bottles, Non-food packaging, Plumbing, Electrical cable insulation, Imitation leather, foot wear
Features
Flame resistant and fire prevention properties
Compatible with other additives

Corrosion resistant and very durable
PVC Grade
Molding: E6834
Polystyrene (PS)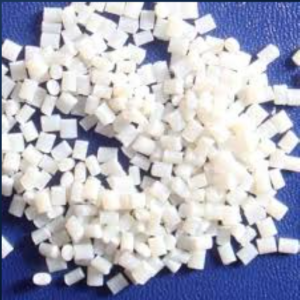 Density: 0.96-1.06 kg/m3
Common uses: Packaging, Sheet, Insulation, General Purpose, Foam, Toys, Household Goods, Electrical/Electronic Applications, Containers, Appliance Components
Features
High Impact Resistant, Flame Retardant , Food Contact Acceptable, Good Processability, High Heat Resistant, Expandable, Fast Molding Cycle
PS Grade
EPS: F50, F250, F350